This 5.56x45mm  ammunition was manufactured by Winchester for a contract. Designed as a barrier defeating round with superior penetration and superb ballistic stability in the AR-15 rifle. The load features the 62 grain green tip Penetrator bullet, which utilizes a steel tip at the front and a thick copper base. The reloadable brass case is boxer primed and loaded with non-corrosive powder and primer. Our buyers were able to obtain a limited supply of this high-performance ammunition for our customers. Some cases may have slight dings or imperfections.
Once the ammunition is gone, the Ammo Can has hundreds of uses around the home, shop or range. New production, this can is perfect to store ammunition in for years, or shoot the ammo up and put any number of items in the can!

Please Note: While the 5.56x45mm will fit in a .223 Remington chamber, the 5.56 is a military round that runs at higher pressures than its .223 counterpart and is not recommended to be fired in a .223 Remington Chamber.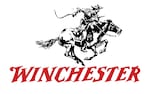 Made In United States of America
WARNING: This product can expose you to Lead, which is known to the State of California to cause cancer and birth defects or other reproductive harm. For more information go to – www.P65Warnings.ca.gov.
PRODUCT INFORMATION
| | |
| --- | --- |
| Cartridge | 5.56x45mm NATO |
| Grain Weight | 62 Grains |
| Quantity | Please select |
| Configuration | (2 Ammo Cans of 420) |
| Muzzle Velocity | 3060 Feet Per Second |
| Muzzle Energy | 1289 Foot Pounds |
| Bullet Style | Penetrator Full Metal Jacket |
| Lead Free | No |
| Case Type | Brass |
| Primer | Boxer |
| Corrosive | No |
| Reloadable | Yes |
| Velocity Rating | Supersonic |
| Country of Origin | United States of America |
DELIVERY INFORMATION
| | |
| --- | --- |
| Shipping Weight  | 16.105 Pounds – 32.940 Pounds |
| DOT-Regulated | Yes |
| Carrier Restrictions |  Cannot ship via air Cannot ship via USPSÂ Cannot ship to PO Box |